Archives by date
You are browsing the site archives by date.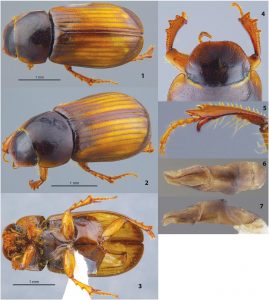 By Karen Needham, Spencer Entomological Collection's Curator on March 29, 2021
Scientists found a 40-year-old treasure hidden in a drawer of the insect collection at the Beaty Biodiversity Museum. New to science, this darling dung beetle has finally been properly introduced to the scientific community at large.