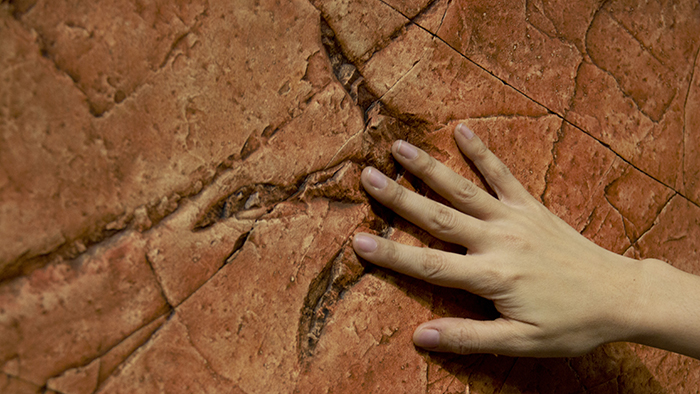 Come by the Beaty Biodiversity Museum for a special evening with the Peace Region Palaeontology Research Centre (PRPRC) and learn more about the Dinosaur Trackway casts recently added to the museum's permanent collection. The PRPRC's Museum Director & Curator of Palaeontology Richard McCrea and Curator & Collections Manager Lisa Buckley will be presenting on Tracking Dinosaurs in British Columbia: The Six Peaks Dinosaur Track Site. You will learn about the work being done at the Six Peaks Track Site near Hudson's Hope, BC, the long history of dinosaur track work in our province, the biodiversity of dinosaurs from the Early Cretaceous period (115 million years ago), as well as some scientific surprises!
The museum will be open with admission by donation starting at 5:00 pm with the presentation starting at 6:00 pm. Stick around after the talk for a guided museum tour.
Richard T. McCrea, B.Sc., B.Ed., M.Sc., Ph.D. Rich's primary field work is on fossil track sites in Alberta and British Columbia, but he collaborates with many other colleagues on fossil track sites from around the world. Rich has also been leading the excavation of British Columbia's first dinosaurs.
Lisa G. Buckley, B.Sc., M.Sc. Ph.D. Lisa has many years of dinosaur excavation and preparation experience from digs in both the United States and western Canada. Lisa's current research deals with shorebird anatomy and tracks and their implications on interpreting fossil avian tracks.