Archives by date
You are browsing the site archives by date.
By Beaty Biodiversity Museum on September 30, 2015
September 30, 2015 – February 14, 2016 | Dive into the underwater world of whales with Colleen McLaughlin Barlow's breathtaking paintings and extraordinary crystal sculptures of whale bones.
By Mairin Kerr, Marketing, Communications & Events Coordinator on September 14, 2015
Would you eat insects? That's a question we asked guests at our Bugs & Beer night last week. The answer? A resounding yes! We thoroughly enjoyed the variety of seasoned grasshoppers and mealworms kindly sent from Next Millennium Farms.
By Tristan Lee, Summer Practicum Student on August 25, 2015
This week, I completed a 4-month curatorial apprenticeship job-shadowing the Cowan Tetrapod Collection (CTC) Curatorial Assistant, Ildiko Szabo. I learned all aspects of tetrapod museum curation from preparing bird and mammal specimens, accessioning, to helping to install the new bird exhibit. Last summer, after completing first year science at UBC, I was looking to gain […]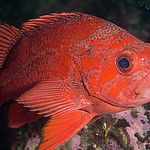 By Rick Taylor, Professor of Zoology on July 29, 2015
Rockfishes are spiny-rayed fishes within the genera Sebastes. There are about 108 species worldwide. Ben Frable, of Oregon State University, and colleagues recently described a new species of rockfish, the deacon rockfish. There are about 108 species worldwide, but most occur in the northeastern Pacific Ocean. There are 36 species found in BC marine waters and […]
By Ludovic Le Renard, Graduate Research Assistant on July 21, 2015
As a PhD student in mycology at the Department of Botany at UBC, I am always on the lookout for opportunities to expand my knowledge of fungal diversity. On hearing about graduate research assistantship opportunities at the Beaty Biodiversity Museum, I proposed to UBC Beaty Herbarium Director Whitton that I would curate fungal specimens left […]
By Lesha Koop, Mount Maker on July 14, 2015
I am a sculptor, fabricator and observer who grew up exploring forests, stories and history, which has grown into an affection for the slower creation of quality objects and art. I believe that in this age of production, consumption and detritus such creative practice is both a pleasure and a necessary expression of activism. This […]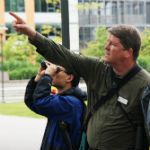 By Jackie Chambers, Education Manager on May 27, 2015
On Saturday, May 16 a group of 12 enthusiastic birders took part in a record breaking Campus Walk – lead by Darren Irwin the team spotted almost 30 species on  their walk – a new record for our museum walking series! Darren Irwin, the walk leader, runs the Irwin lab in UBC's Zoology Department and […]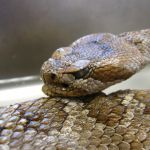 By Rick Taylor, Professor of Zoology, UBC and Chair of COSEWIC on May 4, 2015
Canada's Committee on the Status of Endangered Wildlife in Canada (COSEWIC) just completed its 53rd species assessment meeting in Wendake, Québec (April 27-May 1). Here, we assessed the conservation status of 20 wildlife species as required under Canada's Species at Risk Act. Canada's Committee on the Status of Endangered Wildlife in Canada (COSEWIC) just completed […]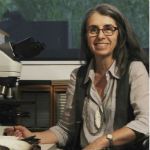 By Ildiko Szabo, Assistant Curator of Birds on April 22, 2015
Ildiko Szabo, Assistant Curator of Birds in the Cowan Tetrapod Collection was recently certified as a Forensic Scientist by the Society for Wildlife Forensic Science (SWFS). Ildiko is the second person in the world that SWFS has certified as an Avian Forensic Morphologist and the first Canadian. Avian forensic morphology is about solving puzzles. Some […]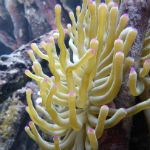 By Ross Whippo, Graduate of BRC, UBC on April 15, 2015
It seems fitting that after my time spent at the Biodiversity Research Centre (BRC) as a graduate student of Zoology, I should find myself immersed in a new project whose primary aim is to quantify and explore biodiversity in nearshore marine habitats. It seems fitting that after my time spent at the Biodiversity Research Centre […]