Archives by date
You are browsing the site archives by date.
By Beaty Biodiversity Museum on April 26, 2016
Get hands-on and learn about birds with our daily activity: May 7 – 14, 2016 (excluding May 9th) | 12:30 p.m.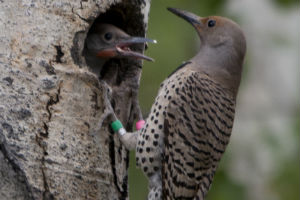 By Elizabeth Gow, Killam Postdoctoral Research Fellow at UBC. on April 26, 2016
Have you ever wondered about the sex lives of birds? You know, the birds and the bees, as the saying goes. It sounds so simple, but avian mating systems are incredibly complex. In fact, most known types of mating systems occur in birds.