Archives by date
You are browsing the site archives by date.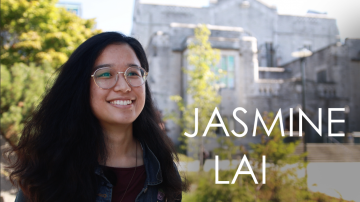 By Dale Gintner on March 24, 2020
Researchers Revealed is an exciting new series profiling the research performed in UBC's Biodiversity Research Centre. The series looks at new ways in which researchers harness technology to study the natural world in ways that were not possible before. Jasmine Lai describes the work she does as a technician at both the UBC Herbarium and in […]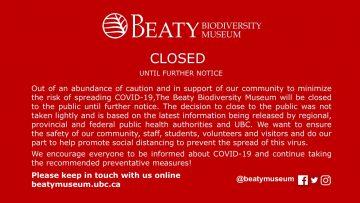 By Dale Gintner on March 16, 2020
The Beaty Biodiversity Museum is CLOSED until further notice!