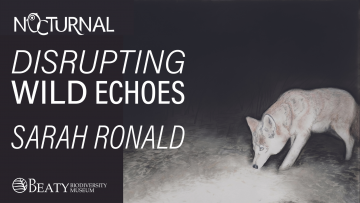 By Dale Gintner on July 5, 2022
Join artist Sarah Ronald for a special tour of her exhibition, Disrupting Wild Echoes!
By Dale Gintner on December 13, 2021
Award-winning author Isabelle Groc shares stories and photos from her new book "Conservation Canines: How Dogs Work for the Environment."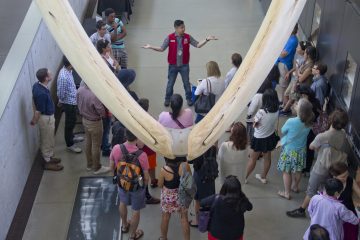 By Dale Gintner on September 28, 2021
Learn something new at the Beaty Museum! Join our interpreters on a special tour of the collections, focusing on a topic of their choice.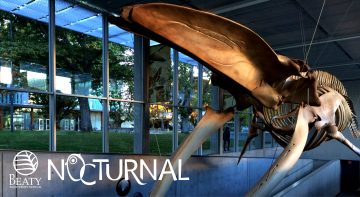 By Amy Gibson on November 22, 2016
Come by for a night at the museum! Admission is by donation after 5:00 pm for this family-friendly evening.