Archives by date
You are browsing the site archives by date.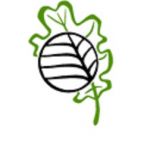 By david markwei on April 8, 2014
Have you ever wondered how the hundreds of black Beaty cabinets become filled with specimens? Beaty collectors include dedicated specialists from the community, who contribute dried specimens and detailed notes. Two outstanding contributors, Oluna Ceska, a mycologist, and Adolf Ceska, a plant ecologist, both from Vancouver Island, arrived at the Beaty loading dock on March 31, 2014 with 52 shoe boxes containing 3312 new specimens of dried fungi, collected from 2010 to 2013.