Archives by date
You are browsing the site archives by date.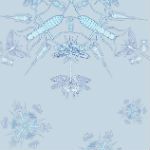 By Darren Irwin, Acting Director of the Beaty Biodiversity Museum, and Professor of Zoology, UBC on December 16, 2014
As we enter this winter holiday season, it is a good time to reflect on the role of biodiversity in our lives, and specifically the role that biodiversity plays in the holiday traditions we all cherish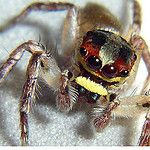 By Wayne Maddison, Director of the Spencer Entomological Collection at the Beaty Biodiversity Museum, UBC on December 5, 2014
Last week I gave a talk at PechaKucha Night Vancouver, a public mini-symposium of fast-paced talks which happens every few months.  The talks are usually about art, design, and social projects, in which case why was I, a biologist, talking there? Well, watch to find out.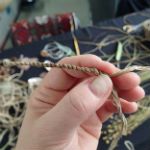 By Saskia Wolsak, Ethnobotanical Educator, UBC on December 2, 2014
String, rope, twine, cordage – what's the big deal? String is one of the most important, yet under-acknowledged, of all of human technology – and for the vast majority of our history, it was made from plant and animal fibres.