Archives by date
You are browsing the site archives by date.
By david markwei on December 13, 2013
Black, white and adorable: I loved penguins before I started this photograph project – and now love them even more!
Penguins are believed to date back to 65 million years ago. Imagine that! This means that penguins survived the mass extinction of dinosaurs. Fossils indicate that some extinct penguins use to be man-sized.
By david markwei on December 13, 2013
UBC Biodiversity Collections were fortunate to have the opportunity to work with two work experience students recently. How did their like working at the Museum? Work Experience Student 1 Having the opportunity to volunteer at the museum is a great experience. For my three week work placement, I have been given the chance to work […]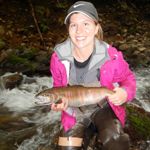 By Shannan McNally, Graduate Student, Department of Zoology, UBC on December 12, 2013
Shannan May-McNally, a graduate student in the Taylor lab at the Biodiversity Research Centre, spent this summer collecting char, a relative of salmon and trout, in Alaska and Japan as part of her thesis project. Shannan is interested in using char to investigate questions related to the process of speciation in fishes, research that can ultimately help design conservation strategies for these important species.
By david markwei on December 12, 2013
Today marks the 10th anniversary of Canada winning the bid to host the 2010 Olympic and Paralympic Winter Games. Reflecting on the tremendous Canadian spirit that has swiped across the city during the Games, it brings back memory of the Olympic Torch passing through the Point Grey campus and outside the Beaty Biodiversity Museum.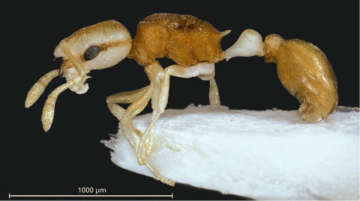 By david markwei on December 12, 2013
Discovered by a team of German scientists while on a trip to the Philippines, Cardiocondyla pirata was found living under a rock—literally. PhD student Sabine Frohschammer from the University of Regensburg and her colleague Bernhard Seifert from Senckenberg Museum of Natural History Gorlitz were searching for Cardiocondyla ants in a shady streambed when she saw individuals that didn't look like any other known species.
By david markwei on December 12, 2013
On April 19, 2012, Karen Needham, Rob Curtiss, and Chris Stinson of UBC Beaty Biodiversity Museum joined Jennifer Heron, Invertebrate Specialist with the BC Ministry of Environment, and the Oregon Spotted Frog (OSF) Recovery Team for a day of field work near Harrison Hot Springs. The pond the group visited has been identified as recovery […]
By david markwei on December 12, 2013
Needing a gift for Mother's day? Would you like a new way to express your horticultural skills? Looking for a pet that doesn't need a leash? Look no further! This Saturday, build your own beautiful algal pet with Ellie Duffield. Learn tips and tricks for selecting algae, how to feed them, and how to make […]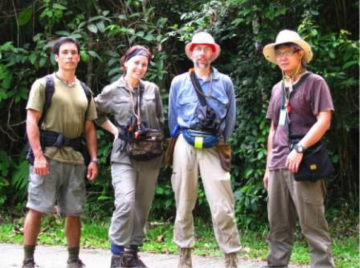 By david markwei on December 12, 2013
Dr. Wayne Maddison, Director of Spencer Entomological Collection at the Beaty Biodiversity Museum recently returned from an expedition in Borneo in search of jumping spiders. This series shares his entomological adventures in the wild. For the next five weeks, I will be in Borneo along with a student (Edy Piascik) to find jumping spiders. My […]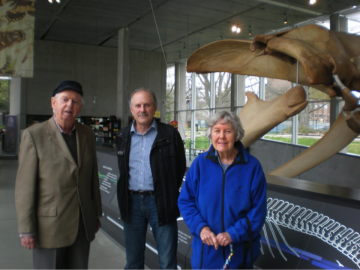 By david markwei on December 12, 2013
Recently, Patrick Lewis, director of the UBC Biodiversity Collections, was pleased to host a visit with Dr. Murray Newman and wife Kathy on a visit of the Beaty Biodiversity Museum. Dr. Newman is an inspirational person who has been recognized for his contributions as a recipient of the Order of Canada as well as the […]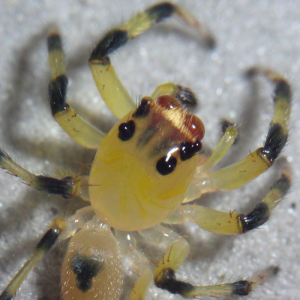 By david markwei on December 12, 2013
It's time that I introduce you to the guests of honor of my posts, the jumping spiders, known to biologists by the name "Salticidae". Imagine a miniature cat, 5 millimeters long, spotting prey with keen eyesight, walking carefully toward the prey, then crouching down, inching forward stealthily, tensing its legs, then pouncing with deadly accuracy. […]