Archives by date
You are browsing the site archives by date.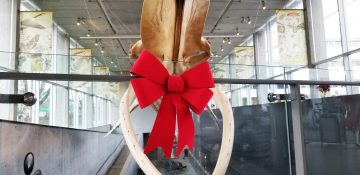 By mary halton on December 19, 2018
Happy Holidays from the Beaty Biodiversity Museum team!
Please check in with our events calendar and daily schedule to see what's going on at the museum over the holidays.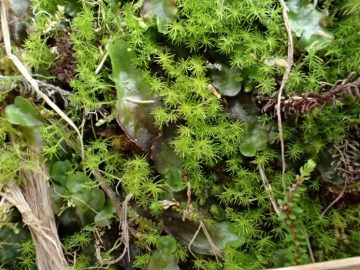 By Olivia Lee, Collections Manager Bryophytes, Fungi & Lichens on November 14, 2018
During this year's foray a small group of bryologists went to Haida Gwaii.
By Camille Belanger, Education & Outreach Assistant on November 1, 2018
As a student, I know the importance of a neatly organized desk. It's where I work, eat, (and sometimes fall asleep). I'll admit, sometimes I find some long lost treasures while cleaning out my desk While working on the Seashore Beaty Box, I discovered an  extensive collection of Educator resources. Free printable resource packages, activities, […]
By Nicole Balsdon, Education and Outreach Coordinator on September 15, 2018
This fall, we are offering six new guided tour options, and a free audio tour!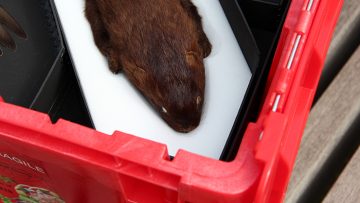 By Camille Belanger, Education & Outreach Assistant on August 21, 2018
Beaty Boxes are a valuable tool for educators to help students explore biodiversity according to their own learning style.
By Rick Taylor, Director of Beaty Biodiversity Museum and Professor of Zoology on April 3, 2018
Over 140 people attended the opening of our new Dinosaur Trackways exhibit on Thursday, March 29.
By Linda Jennings, Herbarium Assistant Curator on March 22, 2018
One of the most interesting things I found when I first started as curator, was to realize that we did not have a full inventory of our collection! We know we have over 700,000 specimens so it's not an easy task to find gaps in our collections. Imagine that, not knowing what you have in your museum collection.
By Beaty Biodiversity Museum on February 26, 2018
During Spring Break, join the Beaty Biodiversity Museum every day at 12:00 pm for a different hands-on activity, brought to you by volunteers, staff, curators, and special guests!